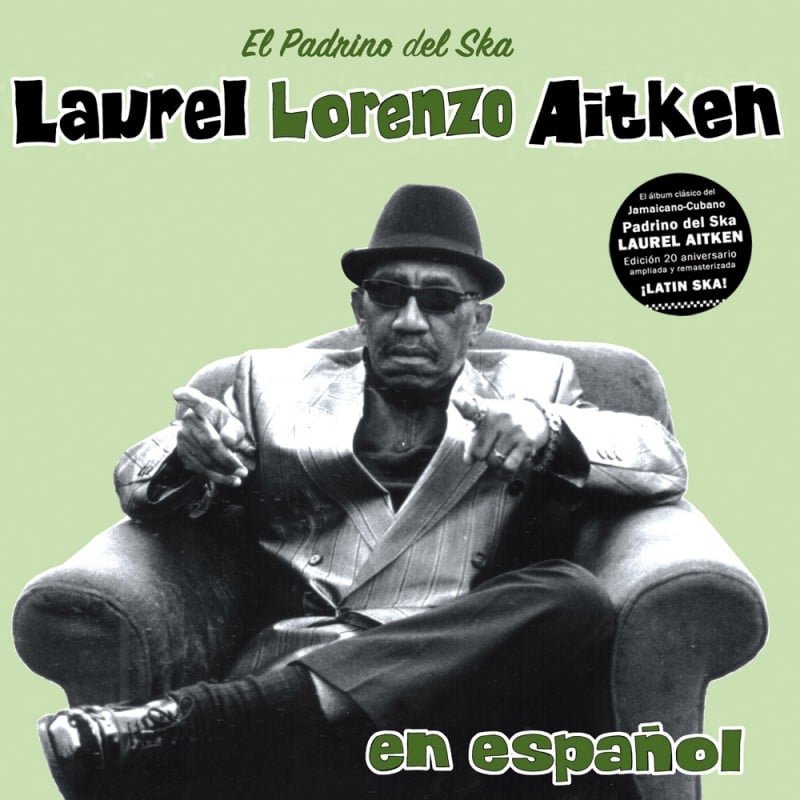 Laurel Lorenzo Aitken - "En Español" (LP) - 20th Anniversary Gatefold Edition // Liquidator Music
20th Anniversary edition of this Laurel Aitken classic! This one is Liquidator Music's best-selling title ever!
Álbum Clásico del Jamaicano-Cubano, Padrino del Ska, Laurel Aitken. Edición 20 Aniversario, ampliado y remasterizado! This is Latin Ska!
His only Spanish-language album despite such a long career, this album was recorded in Spain during the late 90's (when Laurel was in his seventies), alongside Madrid's own, Skarlatines band...
This Expanded and Remastered Edition is housed in a Gatefold Jacket, and features a Bonus Track that was not released as part of the original CD Edition.
Tracklist:
A1 - La Paloma
A2 - Negro
A3 - Médico Brujo
A4 - Quizás Quizás
A5 - Auge Y Caida
A6 Niña Niña
************
B1 - Ojos Sexys
B2 - Perfidia
B3 - Sahara
B4 - Mi Vida Sin Tu Amor
B5 - Aquellos Ojos Verdes
************
& as you may know...
Lorenzo (Laurel) Aitken was born in Santiago de Cuba in 1927 (to a Jamaican father and a Cuban mother), where he experienced his early life (speaking fluent Spanish), before settling in Jamaica when he was 11 years old… As a teenager, he won the "Vere John's Opportunity Knocks Talent Show", and began singing and dancing in various Kingston nightclubs for tips, before recording several seminal Boogie-woogie recordings which included "Boogie In My Bones" and "Little Sheila" in the late 1950s… Ultimately migrating to England in 1960, Laurel reaped rich rewards with a number of English-made Ska recordings, and thus became the first Jamaican artist to expose Jamaica's Ska music to an international audience…