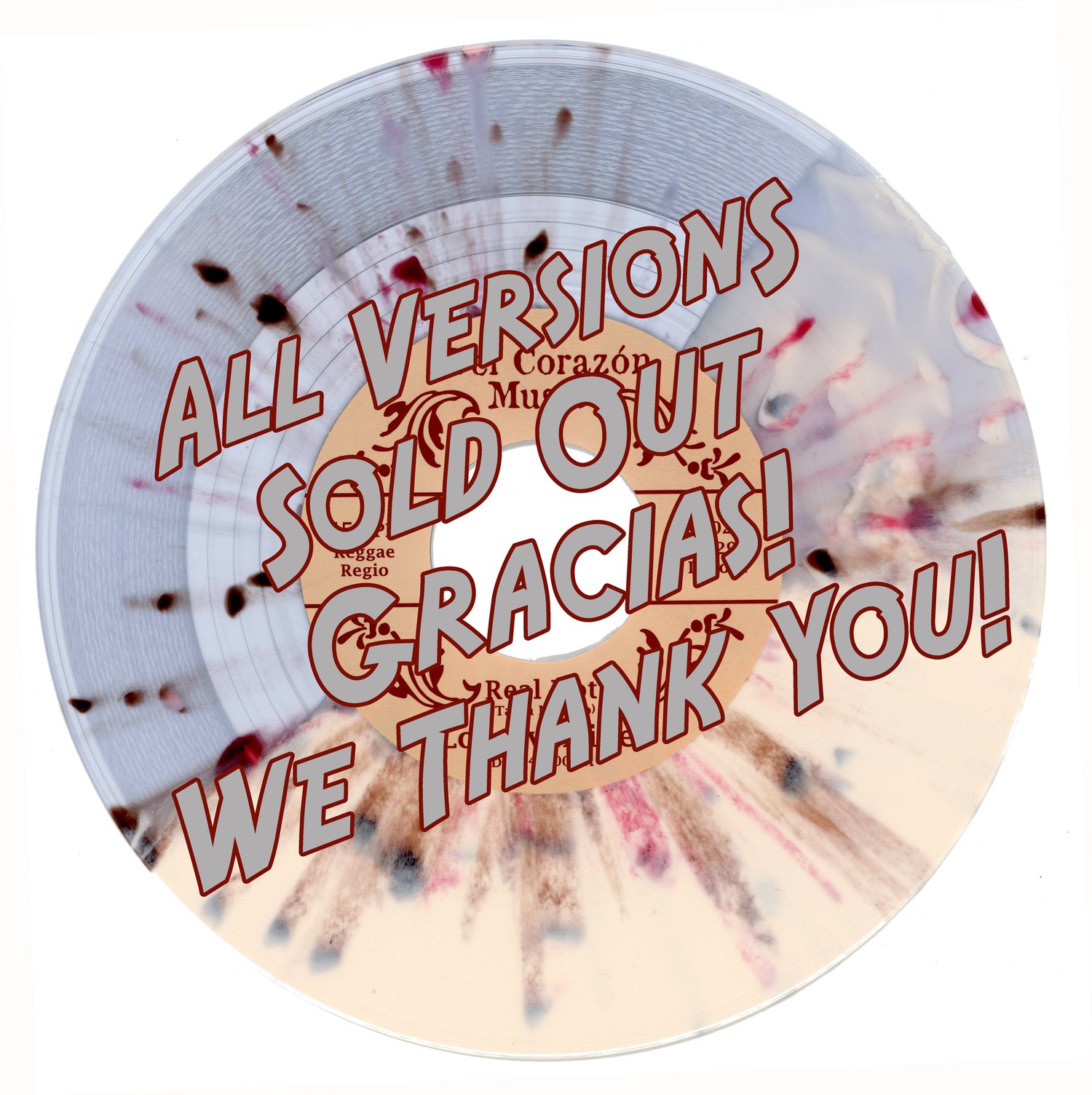 Los Overlines - (45rpm ) - "Real Hot / Real Hot Versión Dub" **w/download card & jukebox strip
Boss Reggae From México!
Presentando, el sonido Early Reggae de Los Overlines, con este nuevo Sencillo (en formato de 45rpm) titulado "Real Hot" (b/w "Real Hot Versión Dub"), cual está seguro en complacer a todos esos amantes del buen Reggae Tradicional, con sus raíces afro-Jamaicanos, pero con calor Mexicano...
For all those folks that love traditional, Lover's inspired Reggae, we present the hypnotic moonslidin' sounds of Los Overlines, who draw upon influences from the early pioneers, all the way to the Jamaican toasters who helped shape the sound of modern Reggae... Female fronted vocals, with a haunting tale of loyalty and love, pursued by the shadow of tender heartbreak...
With an exciting physical presentation (the 7" shown in video above is not our version) which was inspired by the look of labels such as Trojan Records, Studio One, and the legendary work of Sir Coxsone Dodd, the colors that were chosen (and the overall attempt) was to pay homage to those legendary labels (and pioneers), and the groundbreaking work that they helped create...
A Limited Release of 500 units, this platter also comes with a Digital Download card and Jukebox Title Strip, with 4 Variations to choose from, we decided to mix it up on the Company Sleeve, printing on reverse-side brown card stock, to respectfully amuse those DJ's that recognize the old school presentation (no recycled printing on the inside unfortunately) of a Jamaican inspired 45...
WE certainly do appreciate the continued support, and invite you to get to know the traditional sounds of Los Overlines...
100 - Classic Black
100 - Oxblood
150 - A-Side Orange B-Side Blood Red w/ Bone White Splatter
150 - 1/2 & 1/2 Bone White n' Ultra Clear, w/ Oxblood, Brown & Baby Pink Splatter
Saz!