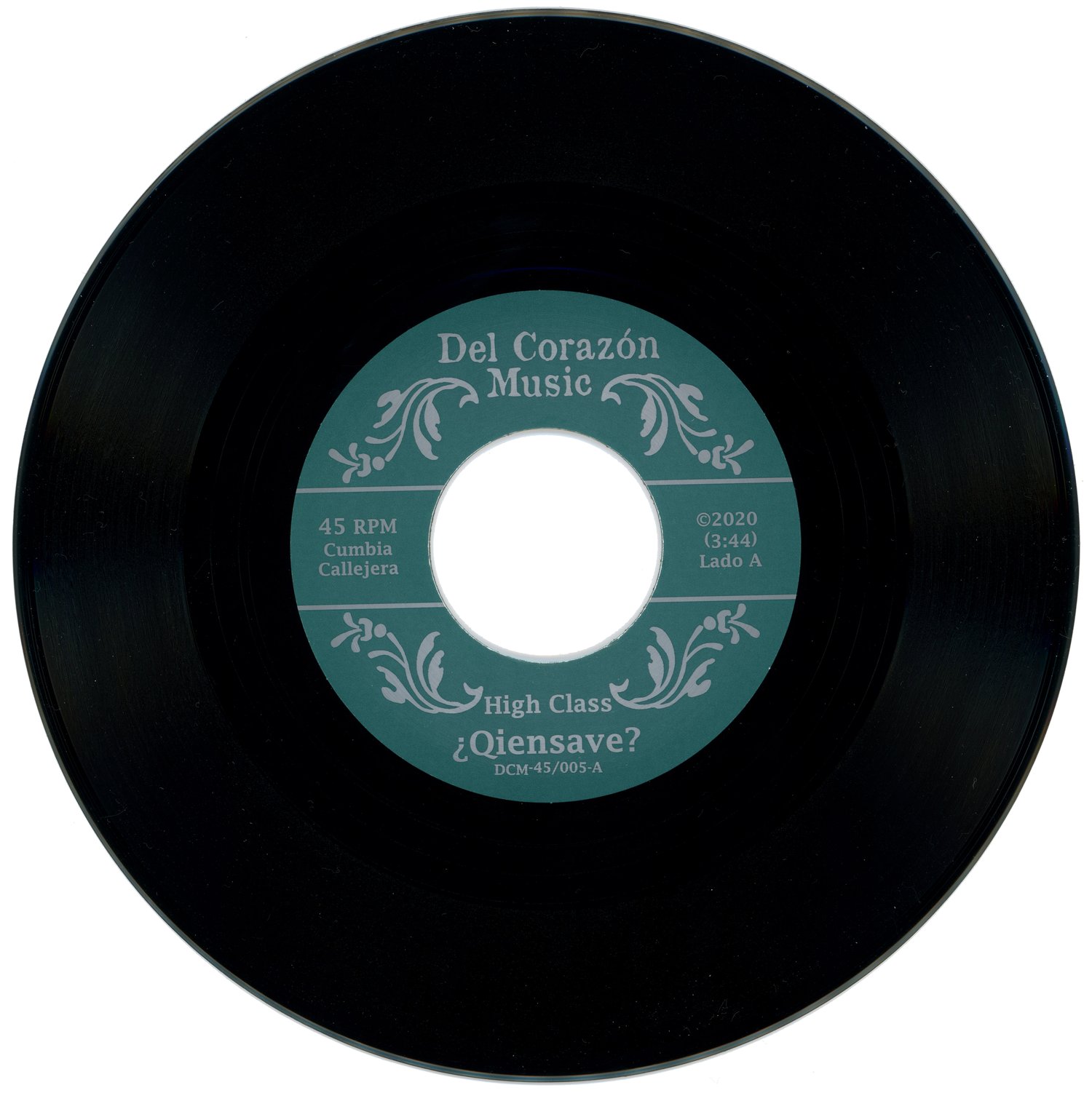 ¿Qiensave? (45rpm) - "High Class / 512-1433" **w/download card & jukebox strip
Cumbia sabrosa desde la Costa Central!...
This is an especially fun Release, featuring the Cumbia Callejera sounds of ¿Qiensave?, with two nice cuts that were born to fill dance floors, and afternoon tardeadas alike...
*Pressing of 500, w/ Digital Download Card and Jukebox Strip...
100 - Classic Black
150 - Electric Blue
100 - Baby Pink
150 - 1/2 & 1/2 Coke Bottle Green and Sea Blue w/ Silver Splatter
Pura cumbia sabrosa, neta que si!...